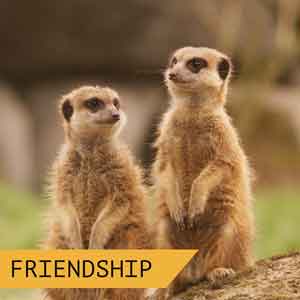 Click through the blue links below to learn more about our Community, follow or join ongoing discussions, see our events.
Discussions
Member Directory
Events
Spiritual Retreat
Welcome to FMMM's 2017 Annual Retreat Presenting Explorations of Spiritual Deepening
With Speaker: Eduardo Diaz, PhD
Eduardo is a Cuban/American Quaker and Peace Psychologist from Miami Monthly Meeting. He is past
president of the National Association for Civilian Oversight of Law Enforcement, and a member of the
Council of Representatives (COR) of the American Psychological Association. He is past president and
current COR Representative of the Society for the Study of Peace, Conflict and Violence.
Schedule:
Friday, 3/17/17: An informal Worship Sharing with Eduardo and Clara Diaz at the Fennell's home,
7 to 8:30 pm.
Saturday, 3/18/17: Join us for a retreat at Iona House 9:30 AM to 4:30 PM with Eduardo as speaker
and facilitator. Bring a potluck dish for lunch on Saturday. A group dinner at a local restaurant to
follow.
Earth Day
We will celebrate Earth Day on April 22 at Calusa Nature Center and Planetarium. Musician and educator Carolyn Stanely will lead an hour long program for children age 3-12. Using songs and activities, she'll highlight the crucial importance of water and trees.
The Fort Myers Quakers are sponsoring a Musical Earth Day Event on April 22 at the Calusa Nature Center and Planetarium. The program begins at 10:30 AM. Admission to the program is $5 for children and $10 for adults and includes access to the musical program and all of the Calusa Nature Center activities for the day. The first 50 children will be admitted free due to a generous donation from the Fort Myers Quakers. Registration is at the Calusa Nature Center admission desk starting at 10 AM. The Center is located at the corner of Colonial Boulevard and Ortiz in Fort Myers.
The program's focus is on music and activities related to water and trees. Educator, musician and Calusa Nature Center volunteer Carolyn Stanley will lead the program.
Children will sing songs, make rhythm instruments and draw pictures. They will learn about the importance of caring for the environment and why trees are essential for our survival.
Calusa Nature Center is planning additional activities for the day. For more information contact Calusa Nature Center at 239-275-3435 or visit their website at www.calusanature.org. Calusa Nature Center is located at 3450 Ortiz Avenue, Fort Myers, FL.